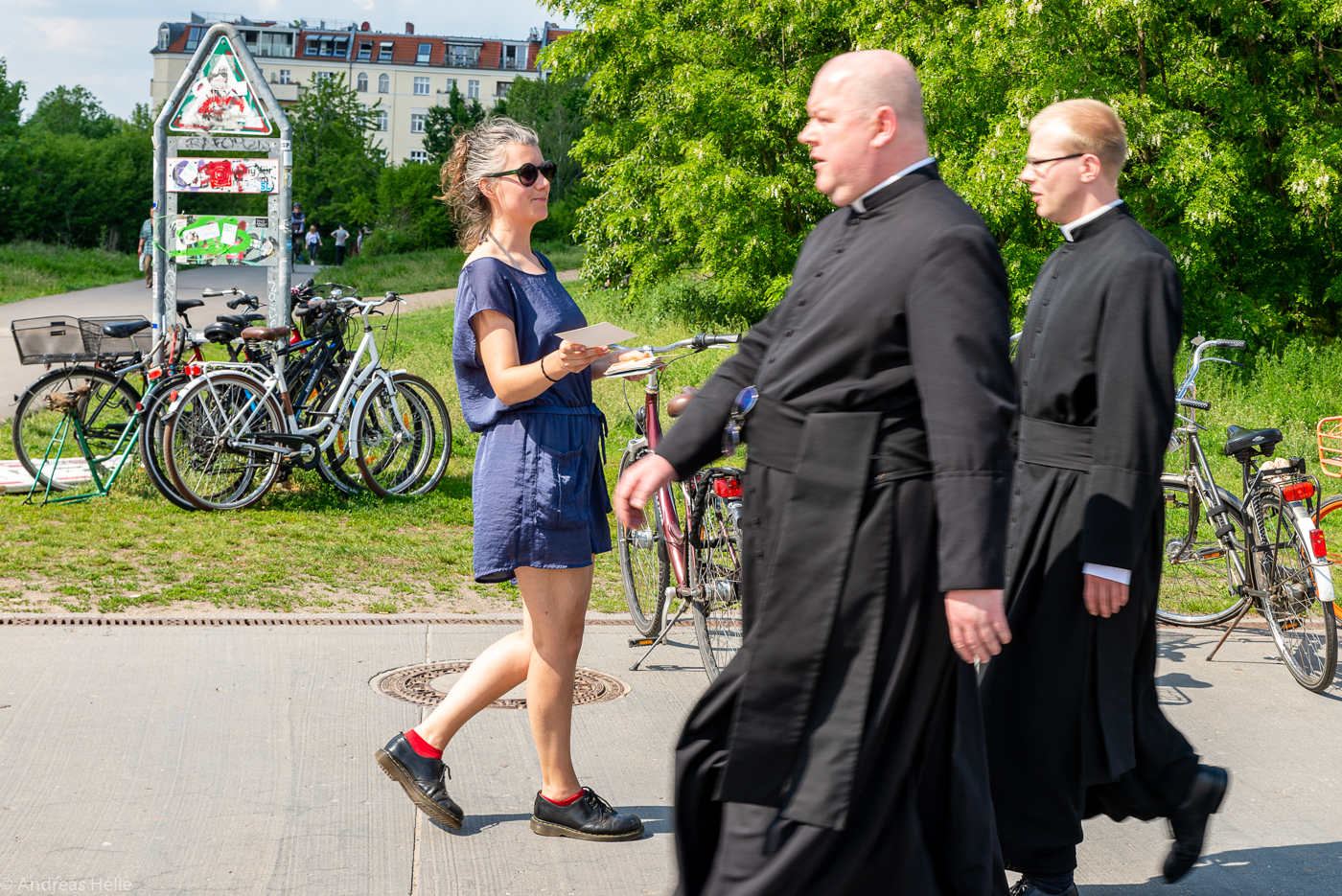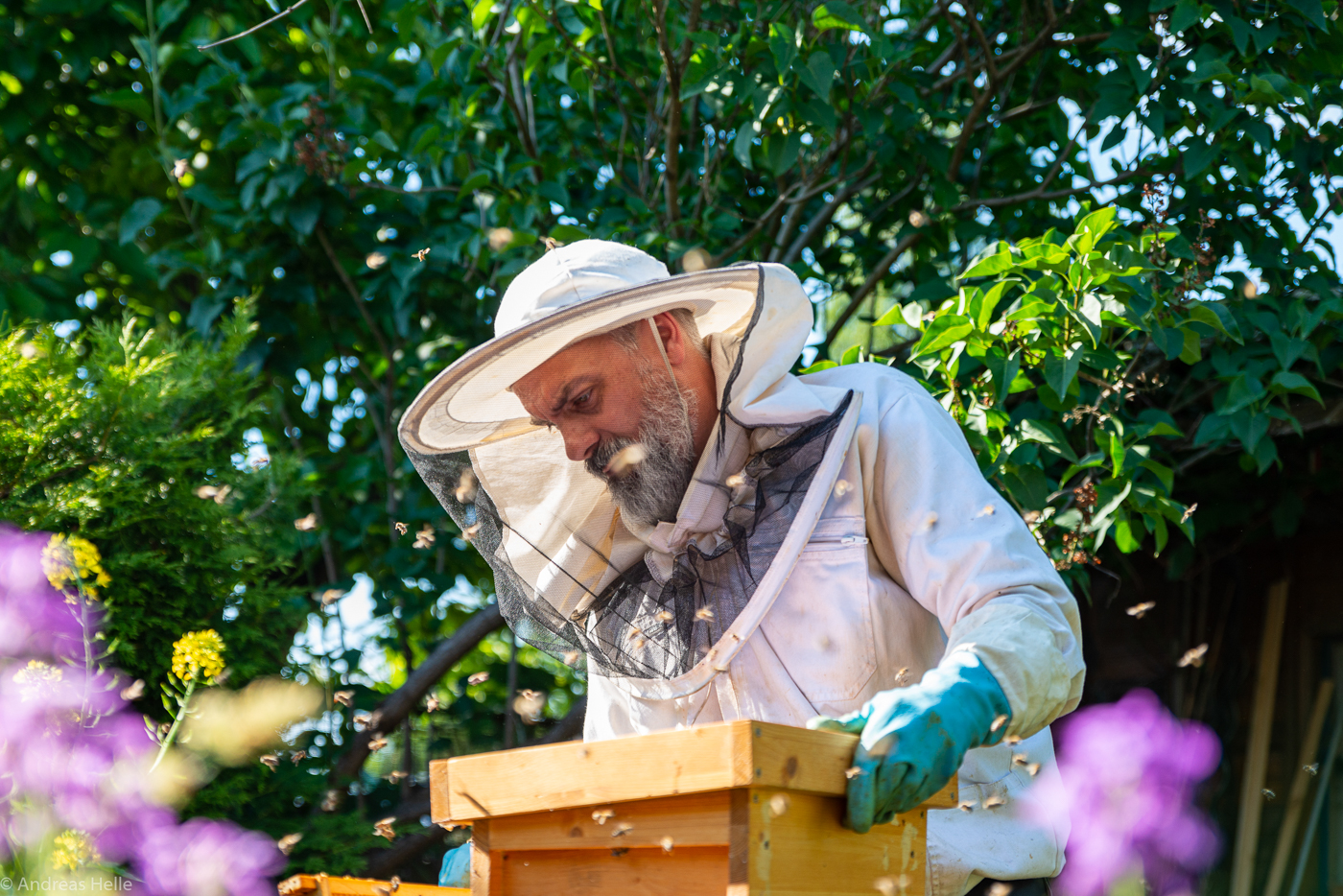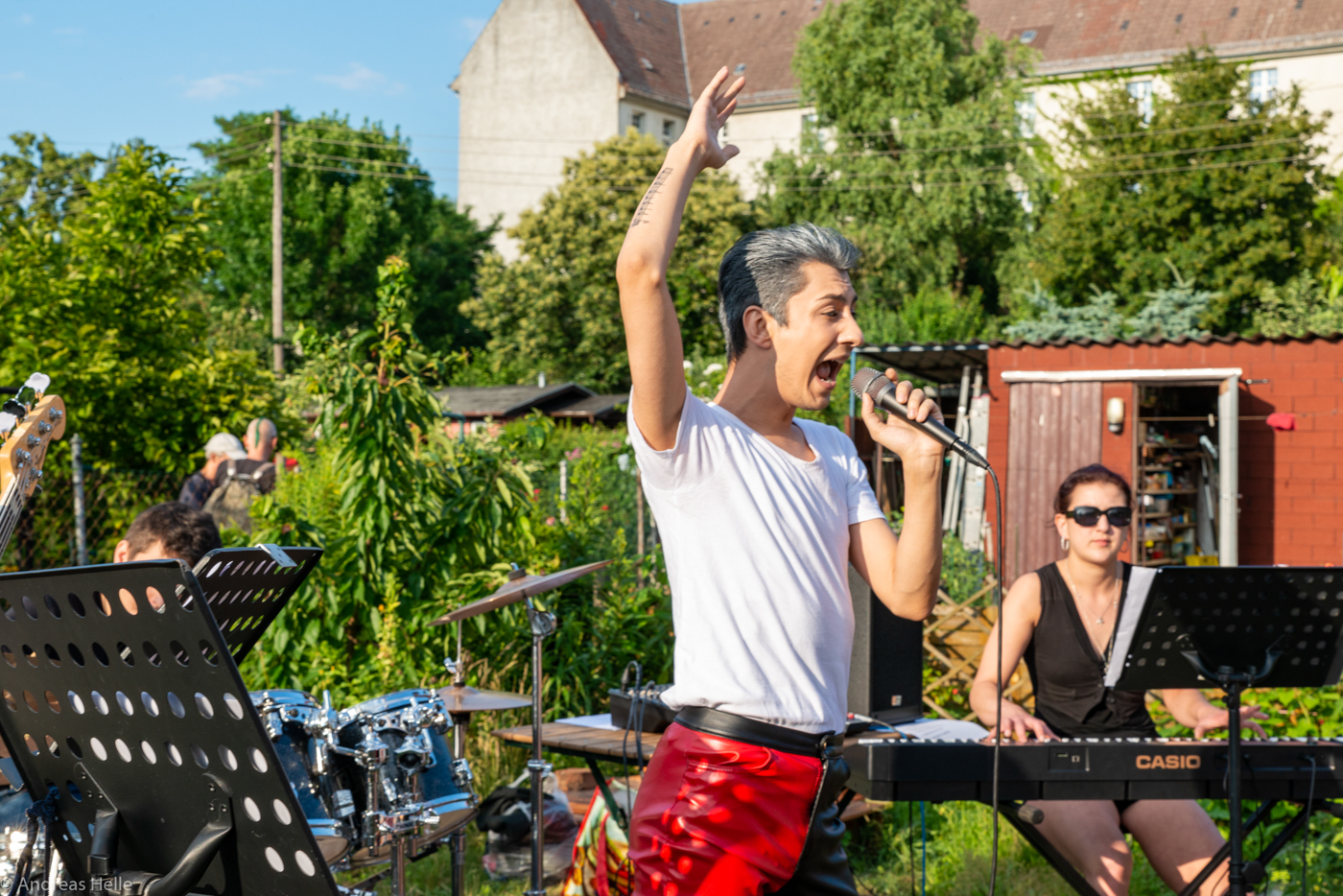 ❮
❯
Allotment gardens are political
by Andreas Helle
"Something's growing!" The allotment gardeners from the Bornholm II allotments promote themselves and their gardens with a cool campaign and clever puns. They are not aiming to attract new members because the demand for gardens has long exceeded supply. It is about the preservation of the allotment-garden area.
Like all allotments in Berlin, Bornholm II in the old border area is threatened by the growing demand for land, rising land prices and a lack of housing in Berlin. At Bornholmer Strasse, for example, the space requirements of a Montessori school and its eco-garden collide with the demand of the allotment gardeners of Bornholm II to keep a green oasis alive in the middle of the city. The campaign both promotes this piece of nature, and the allotment gardeners' campaign for its preservation. This has become more than a one-off political action: After joint activities and making it accessible to the neighbourhood, smouldering conflicts between the old and the young, the newly arrived and the long-established, or between the Ossis and the Wessis, lost significance.
Bornholm II is changing. In the past, high hedges secured a private retreat into the tranquillity of one's own plot. Today, the gates to the gardens are regularly opened. The allotment gardeners mingle in city politics to defend their piece of nature.