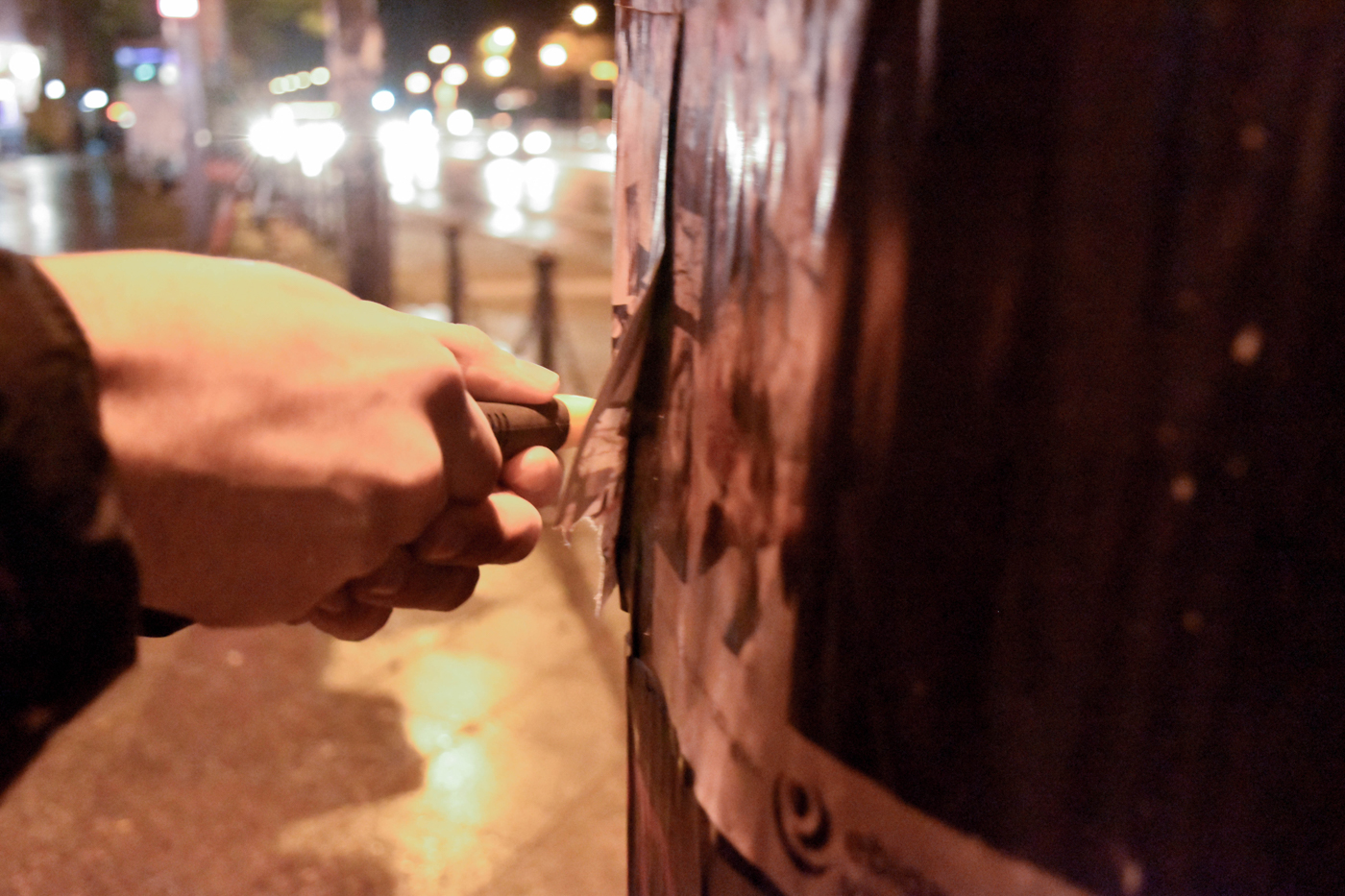 ❮
❯
Hands.on.Plakaten
by Carla Romero
What happens with all the items that we throw away every day?
There are established ways for processing and recycling our waste, however not all materials are suitable for it. Due to a combination of plastic and chemicals, the gummed paper of posters requires too costly a process. Although denim fabric is highly contaminating, it is still massively produced, consumed and discarded.
Tim Van der Loo is a young Dutch designer who combines his manifold interests and talents in his work. He recently completed the master program "Textile and Surface Design" at the Kunsthochschule Weißensee in Berlin. He is developing a new way of processing old denim fabrics, focusing on creating a new material of better quality and enhanced aesthetic.
Additionally he runs the "The Paper Waste Workshop"where he collects posters in order to process perfectly usable furniture with them. Even though his main concern is sustainability he worries about how to achieve aesthetic contrast between different materials. His works are reflections of a playful approach to the function and matter of utilitarian objects.
In December 2018 he started the project Hands.on.matter together with Techno-anthropologist Sandra Nicoline Nielsen. In numerous workshops, they are trying to build a network of young scientists, designers, artists and committed people who are interested in sustainability and climate protection.