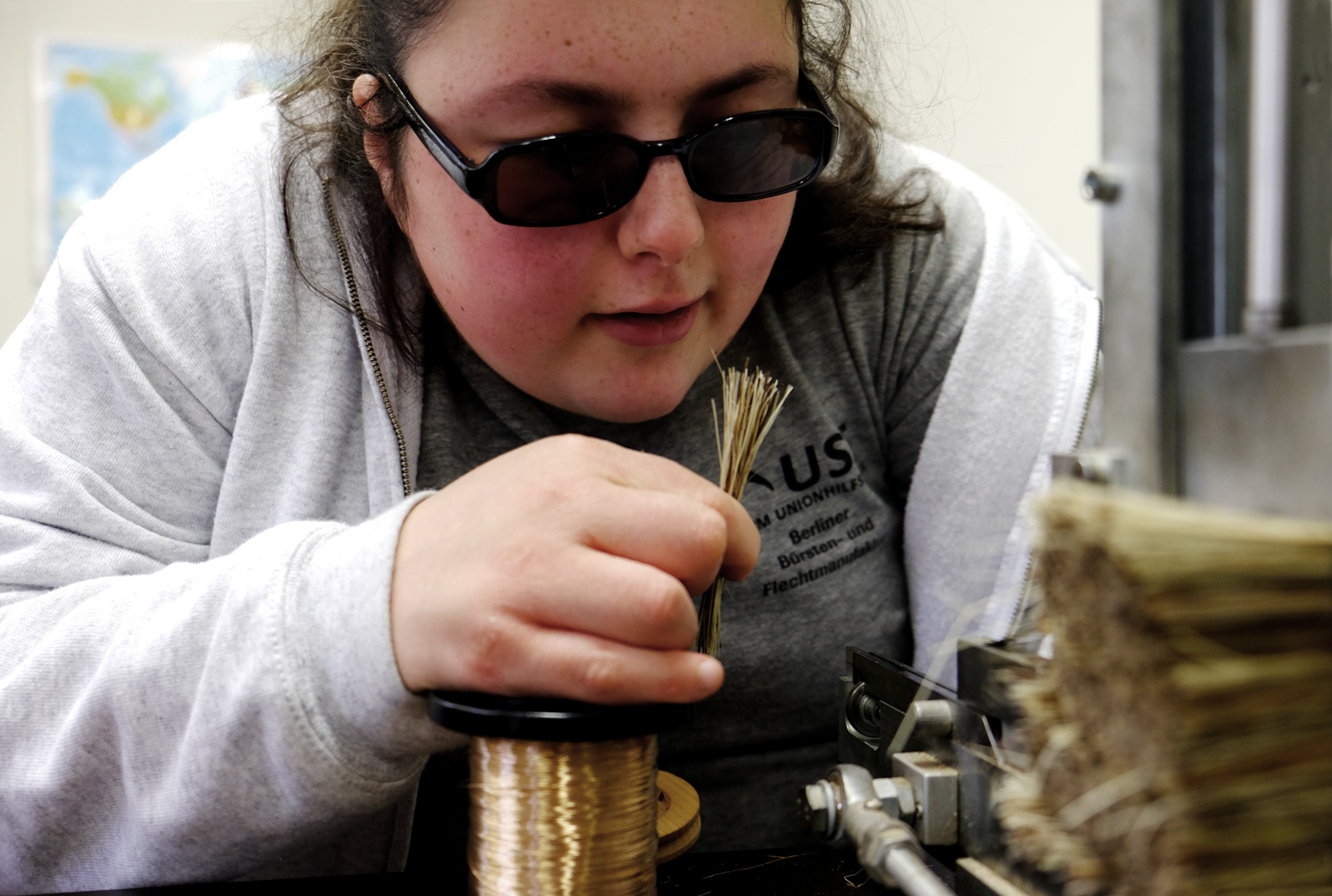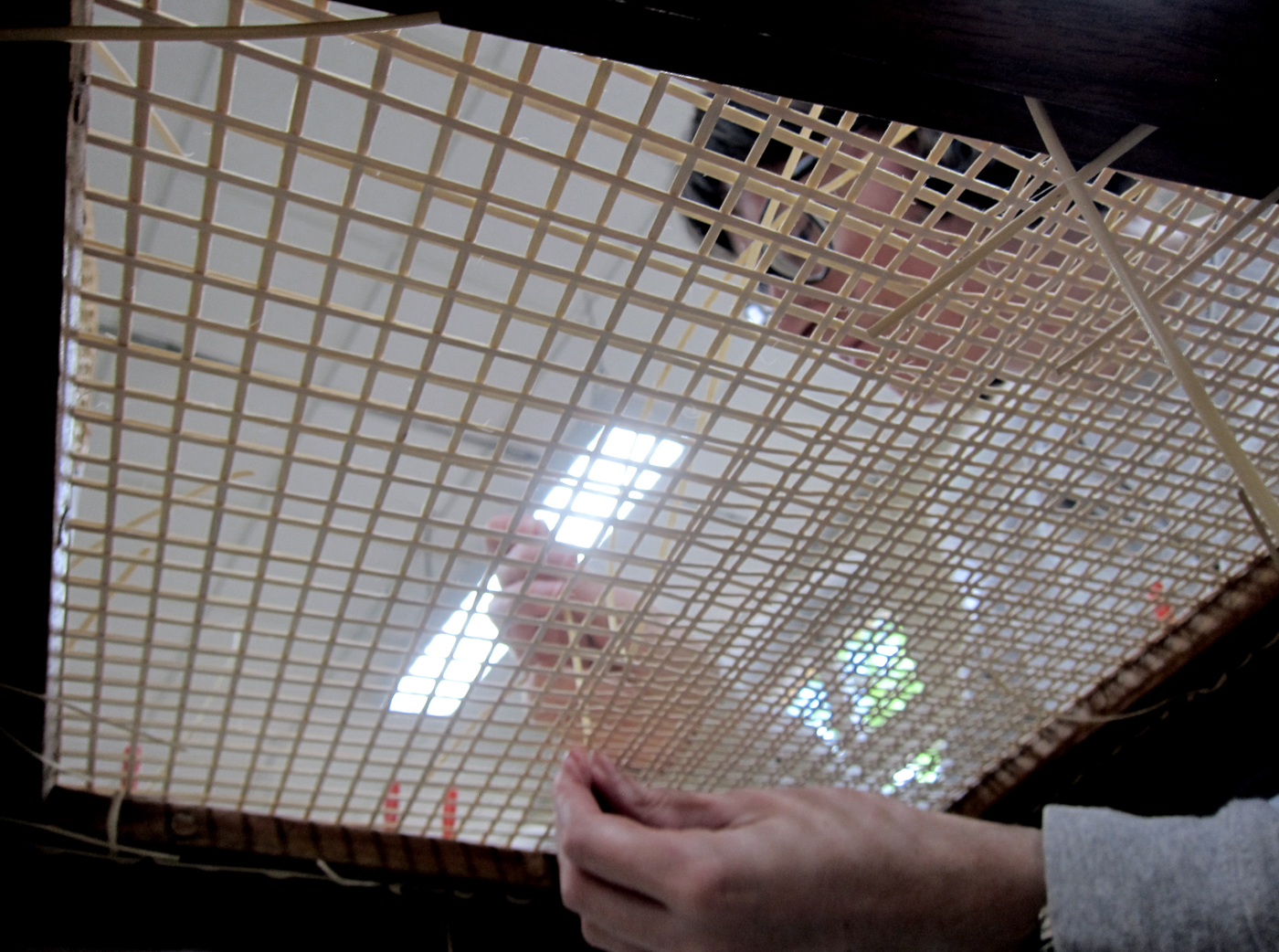 ❮
❯
Of brooms and brushes, restoration and wickerwork
by Niclas Förster
Kaspar Hauser, Stephanus und Mosaik, Blumenfisch, Faktura, USE - these are just some of the names of Berlin-based workshops for people with disabilities, where sustainable and custom-made products are created by hand – and are therefore beautiful and adorable.
The photos show the work in the brush manufactory and the chair and basketry of the USE (Union of Social Institutions), which are housed in the former Municipal Institute for the Blind (architect Adolf Gerstenberg, 1864) in the Oranienstraße in Berlin-Kreuzberg.
While approximately two hundred variants of brushes and brooms - mainly made of renewable resources such as wood and horsehair and sold in the in-house shop – stand for the sustainable utility object, the chair and basket weaving factory aims to repair and re-use mostly historic seating furniture. For those who want to move away from the throwaway society and towards an appreciation of historic everyday objects, spending a few extra euros here is worth it.
The mostly blind and visually impaired employees work on machines that are over a hundred years old and for which electricity is not required. Today, only a few people still master the arts of brush production in the classical manual feeder and traditional wickerwork. In the rooms of the former Municipal Institute for the Blind, there's still time to practice these crafts.