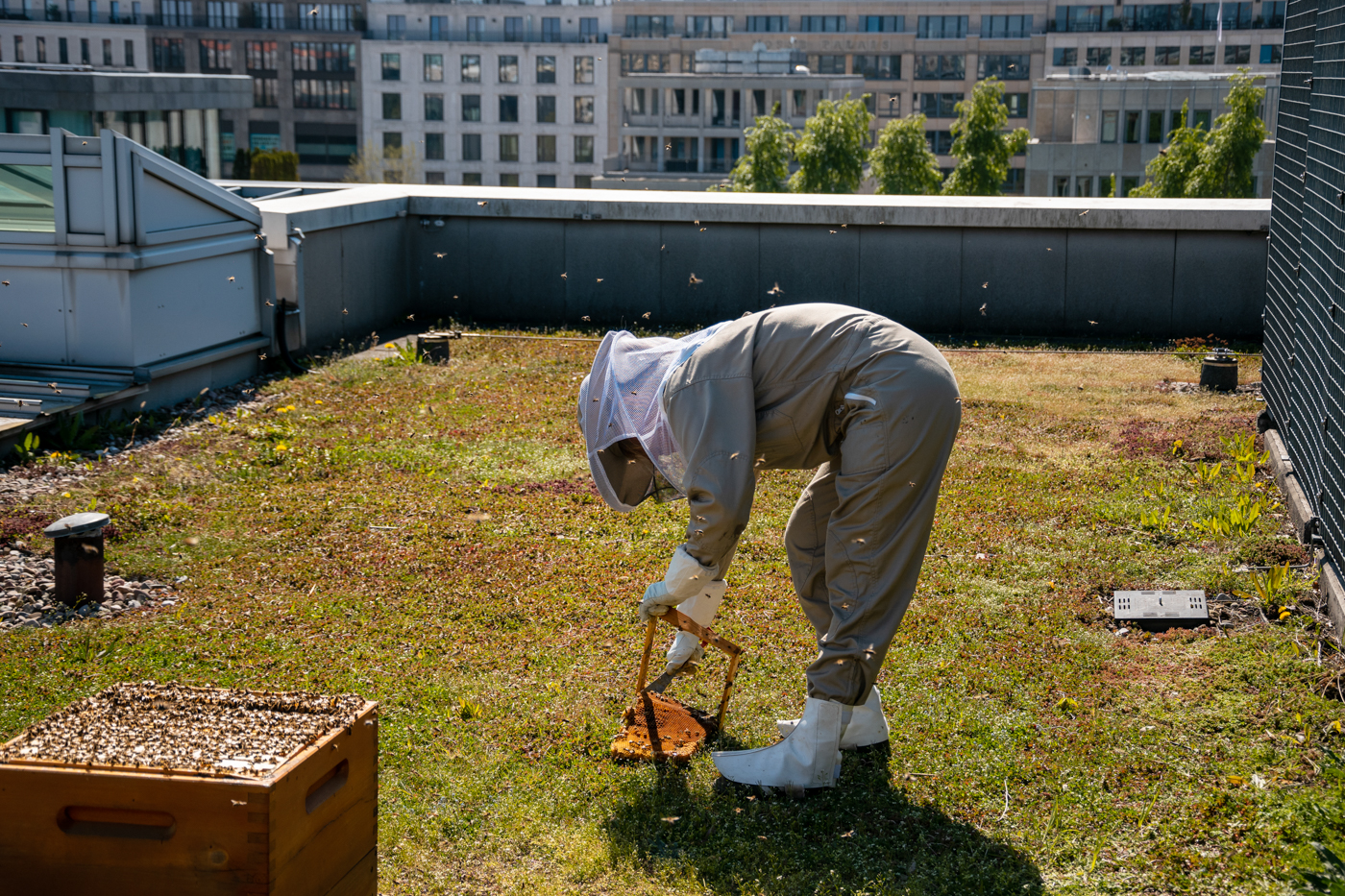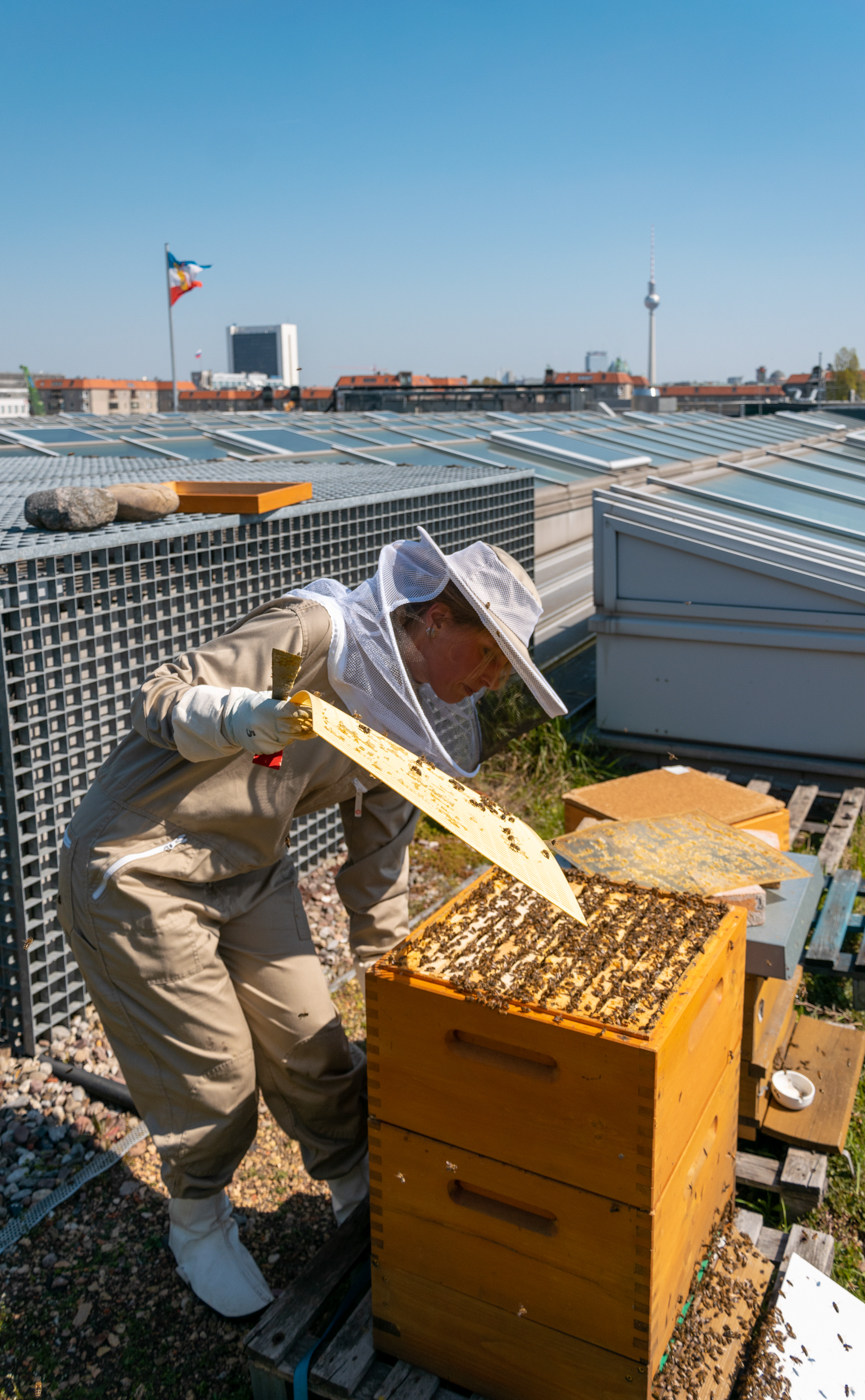 ❮
❯
BERLIN BUZZES
by Nicole Kwiatkowski
Bees play a central role in the preservation of our ecosystem. For years, however, large parts of the worldwide bee population have died. The number of professional beekeepers is declining, while at the same time parasites, diseases, pesticides and a lack of food supply due to monocultures are afflicting the honeybee numbers. Wild bees in particular are on the decline, with many species on the Red List.
In 2011, the Stiftung für Mensch und Umwelt launched the initiative "Berlin summt!" ("Berlin buzzes!"). By setting up beehives in public places, it draws attention to the importance of bees and promotes bee-friendly garden design. There are now a dozen locations, including on the Berlin Cathedral, the House of Representatives, the Umweltforum Auferstehungskirche and the German Museum of Technology. Furthermore, the initiative wants to get people excited about bees with lectures, courses, gardening competitions, promotional stands and guided tours.
I accompanied hobby beekeepers, staff and volunteers of "Berlin summt!" during an entire bee year and photographically documented their work for the conservation of biodiversity. The documentary intends to honour this work, as well as encourage Berliners to start doing something to help bees and insects.